1850 – 60
Merri river cutting project undertaken to alter the course of the river, a channel was dug from Levy's Point to the current mouth.
1873
A woollen mill established at Woodford. In 1874 it was moved to the old meat preserving company buildings but soon went into liquidation.
1876
Mill & land sold to Robert Hood of Sherwood who carried on the mill as a private venture.
1908
Warrnambool Chamber of Commence convened a series of meetings ending in a resolution to form a public company to build & operate a woollen mill.
1910
Warrnambool Woollen Mill officially opened manufacturing "flannels, blankets….."
1914
An electrical generator was installed, 9 years prior to the installation of state supplied electricity to Warrnambool. The mill doubled in size by the end of 1915. The period between 1913 – 23 saw great prosperity as the mill, during WW1, the mill gained many large government orders for military supplies.
1930s
A second loss was recorded as a result of the depression. Employees were plced on short shifts rather than layoffs.
1958
The Mill became the first to manufacture electric blankets in Australia.
1962
Worsted production was discontinued.
1982
Dunlop sold the Mill to Onkaparinga Woollen Company for $5,07 million.
1994
Macquarie Group pulled out of Warrnambool. An agreement was struck between Warrnambool City Council & the Smith Family to continue operations at the Mill, with the assistance of a State Govt grant of $300,000.
2005
The Mill was sold to Ron Patterson, a developer.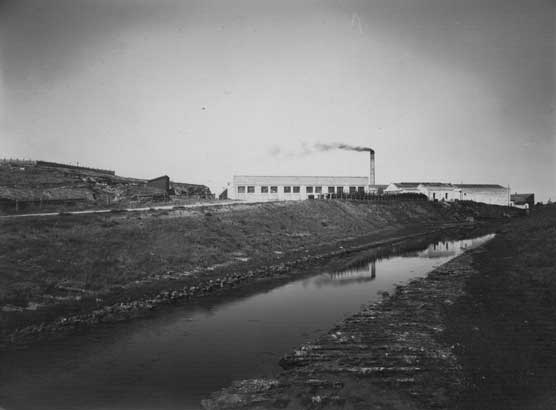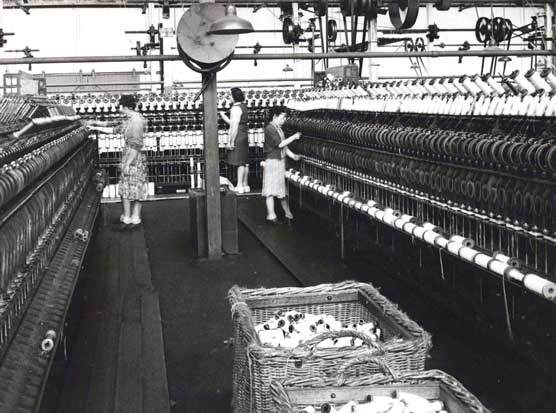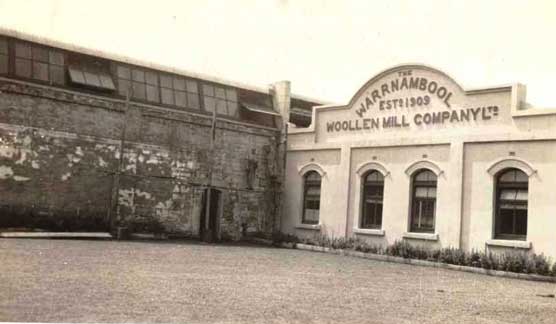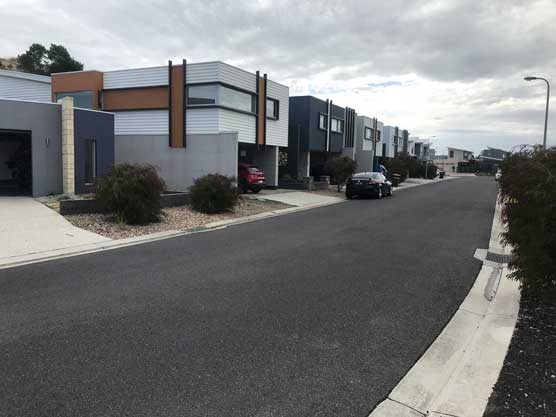 1857
Tramroad constructed from near Merri & Henna Sts corner to the port
1869
Meat Preserving company commenced on the site using a new vacuum system of canning cooked meat for export. A large sandstone building & 3 smaller building were constructed. By 1872 this company had failed due to exports to Britain causing delays in payment for googs.
1882
Fire destroyed the buildings & the company. The site remained derelict for 27 years.
1909
40,000 pounds was required to build the new mill. Nearly all this money was raised through volunteer canvassers in Warrnambool. The first manager John E Bennett, from Yorkshire returned to England to purchase machinery & recruit experienced staff.
1911
25 skilled workers brought out from England to teach local workers. There were 25 blanket & flannel looms, 31 more were installed in 1912. Later box looms for rugs, fancy cloth & worsted ( a high quality type of wool yarn. The name derives from Worstead in England.) looms, ensuring a total of 146 looms
1940s
Due to wartime demand, production increased. Staff increased to 700. Two new annexes were opened in Port Fairy in 1944 & Timor St in 1945. Both were closed in the mid 1950's
1955
A new company was formed in partnership with Wangaratta Woollen Mills. At this time buildings were updated & facades & signs modernised.
1968
Wendouree Woollen Mill was purchased as well as Dreamspun in 1979. The Mill was sold to Dunlop ending a 60-year period of independent, mostly locally owned operation.
1970s
Blanket finishing & packing buildings were constructed on the north side of the site with the cliff face cut back to accommodate them.
1983
Onkaparinga taken over by Macquarie Worsteds & now trading as Warrnambool Textiles.
2000
The Mill closed after 90 years of operation, the contents auctioned the following year.
2009
The first residents moved into the new building development.
NOW
The Mill as it is today